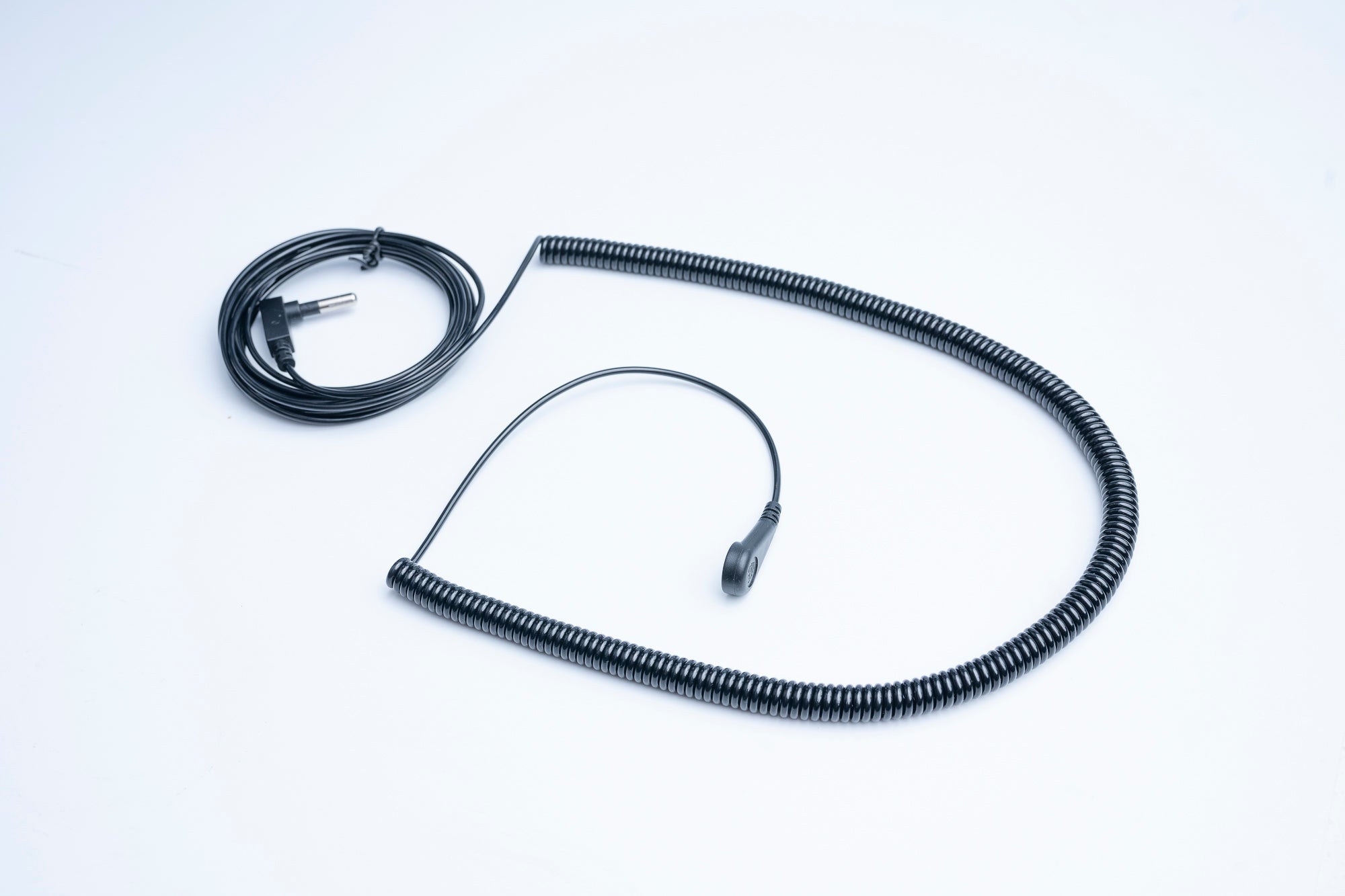 Shipped from USA

90 day returns

15,000 happy customers

Lifetime guarantee
700+ 5-star reviews & free domestic shipping on all orders
Don't just take our word for it
A great quality product
Cannot be happier and i just ordered 2 more for my family. Thank you so much for a great quality product. However it does feel thinner than others but i love it it is thin and light weight. It comes in a tube so it is easy to being to camping or travel.
W.L.
Super easy, perfect size
When it arrived I surprised at how easy it was to setup. No complicated instructions or anything. Just simply plug it into a plug that is grounded and place your feet or a part of your body that is uncovered on it. The quality of the mat is nice and feels good on my feet. Folds easily and isn't too big which I like.
Josh
Something I will now never live without.
I definitely am glad I tried it and I feel that this makes sense and is something I will now never live without.
Marguerite
One of the Best Products I've Ever Purchased
Results for me were pretty immediate.
J.R.
Very caring and excellent customer care
I found them to be very caring and excellent customer care and they are aware they need more illustrations and I'm sure they will in time add them. Im a HEYOKA empath And I'm very sensitive to energies. Of course as one gentleman said nothing compares to Mother earth however, time and weather doesn't always allow.
T.C.
Awesome Company!
The company sent it out right away with a kind follow up email to tell me how to use it, they were very quick to respond to a question I had and I wish more companies were as kind and professional as they are.
Amy
It works
I had a neighbor test it out with a voltmeter and there was actually a good positive difference - couldn't believe it! I had dropped from around 100 to only 60 after just 15 minutes using the mat!
Andrew
A great feeling
My body felt great. And sure enough, when I would get off the mat I still felt great, but not as great. But the moment I went back to it I felt that same feeling of wellbeing come over me again.
Josh
AMAZING product
I sleep every night wearing a tank top with this under my pillow so my bare skin is in contact. I've already referred so many friends to this product. I've never before believed in and recommended a product so much. This is an AMAZING product.
Missy
It works!
I actually measured it with my voltmeter and saw my numbers drop like a stone after using it for 5 minutes.
Anonymous
A great biohack
This mat is simply just a biohack for if you live in a condo, or dense populace area, where nature isn't your backdoor. Overall it does the job and that's all that matters.
Kiah
I sleep and sit on it while working
Hello, I have been sleeping on my mat and also sitting on it while using my laptop and cell phone as a hot spot. I was a bit skeptical thinking how could this work but it does seem to be making a difference for me.
ABQ
This product works!
I heard about Earthing during a Qigong seminar, so thought I'd give it a try. I had begun doing my Qigong class in the park because of the pandemic, and enjoyed doing it with my feet touching the Earth, as they should. This product works!
Austin
Extremely satisfied!
I purchased 5 of these four Christmas gifts! Every single one of them loved their mats and had a positive experience.
Star
Made a big difference in my life!
I'm so happy with this mat! It's made a big difference in my life, and I've only had it for about two weeks. I was really skeptical about these things, but then I saw there was actually science behind it and that it might work, and I read other people's reviews, and I decided to just try it.
Chelsea
Great for grounding at home
Its not the same as walking barefoot in nature but it's as close as you'll ever get all in the comfort of your home.
Missy
All techies need this in their life
I work at a desk 12 to 16 hrs a day as a website designer. So I bought one and place it under my feet at work, with my shoes off.
TechMama
Highly recommended!
Absolutely love this grounding mat. I hadn't used anything like this before so was unsure what to expect, but I have definitely noticed a massive difference since using this for only a few weeks.
Stephen
Great product - would recommend
I bought this last week and have so far have really noticed a lift in how I feel day to day. Just feel a lot better after using it.
Andrew
I use mine everyday
It's amazing and I use it every day, it's great to use on the desk when using the computer.
Anonymous
My cat is obsessed!
My cat is obsessed with it too. All the confirmation that I needed that it's an awesome product. Cats instinctively know things and I know other cat owners can agree.
Missy
Well made
As the space beneath my feet is restricted, the softness of the mat folds gently leaving the middle flat and comfortable.
C
Wow
I put this on my 92 year old mother's bed who suffers with insomnia and arthritic pain. She is always in pain. She loves this grounding mat, it's thin and doesn't wrinkle so it doesn't bother her at all.
LaRue
Life-changing
Within one week of using the mat I felt improvements in my overall wellbeing.
Jenny
Good Purchase
I decided to try this because I am a chronic pain sufferer, have depression, and have trouble sleeping well. I started earthing outside, but we all know that isn't always possible. This mat is large enough to lay on or sit on, it is soft, seems well made, and the cord is plenty long. I feel it is worth every penny.
Marguerite
A sceptic converted
I have now been using the Earth and Moon Grounding Mat for a month and am a believer! About three weeks in I started to wake up fresher and feel better with my morning gym performances. Very happy with the initial results!
Benjamin
Love sleeping on my mat
After the first night sleeping on the mat & using it consistently for 4 days, I've noticed a huge difference.
Jewels
Grab some good, grounding vibes
Don't let the rain or cold weather prevent you from getting your daily dose of grounding. Our grounding mats can be used from the cozy comfort of your couch or the convenience of your office.

A NATURAL PRACTICE
EASY TO USE AT HOME

FEEL MORE CENTERED

And that's just the start
Join us in reconnecting with nature
700+ 5-star reviews & free domestic shipping on all orders
Earth + Moon vs others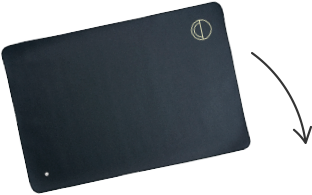 Earth + Moon
Made with highly conductive materials
Totally comfortable
Breathable material
Easy to clean
Large enough to sit, stand or lie down on
Durable and lasts a lifetime
Easy to store in stylish cylindrical packaging
Earth friendly recyclable packaging
Lifetime guarantee
Others
Made with cheap materials that aren't conductive
Too thick to sleep on, gets caught on objects
Absorbs odor, gets sweaty and smelly
Stains and marks easily
Only just fits your feet
Easily torn, scuffed and falls apart
No protective packaging included
Wasteful plastic packaging
1 year guarantee
Frequently Asked Questions
What is grounding?
Grounding, also known as earthing, is when humans make an electrical connection to the earth's surface electrons. The simplest form involves walking barefoot in the grass, dirt, or sand or swimming in the ocean.
How long will this grounding mat last?
This mat will last many years provided you take proper care of it as outlined in the included instructions. We recommended occasionally using a conductivity tester to check its surface conductivity and ensure there's no internal damage.
How should I clean it?
We recommend using a simple, natural, additives-free liquid dish soap and warm water to hand-wash your mat every couple of weeks if you use it every day. Do not put in the washing machine or dishwasher.
How can I use my mat?
Use this highly versatile mat during any activity which allows you to keep your bare feet in direct contact with the mat. Working at a desk, standing in the kitchen or workshop, or anywhere you choose to relax or even sleep.
Can I sleep directly on the mat?
Absolutely, though you might prefer to cover your mat with a bedsheet. The strength of the grounding connection remains the same.
Is it safe for my pet?
You betcha! You may find your pets instinctively gravitate to your mat, so you may have to establish some sharing rules!
Should I wear something on my feet?
Don't wear shoes as they will prevent a connection. Cotton socks and light stockings are fine, but barefoot is best.
Can I use a power bar to plug in my mat?
Yes, though we recommend using a socket tester to verify its safety and ensure it is in good working order with a strong connection.
#STAYGROUNDED
@earthandmoon.official